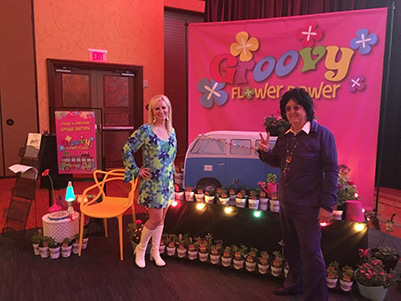 March 2022 will be Groovy's 6th Birthday and as we prepare for the upcoming season, its fun to reflect on our humble beginnings.
Growing flowers is such a joy to provide beautiful transformations for home gardeners or for anyone who doesn't even consider themselves a gardener. We'd been searching for a collection of plants that were fresh, new and exciting for years that made sense for Texas gardens. Something bright, easy and fun! Unimpressed by trials and limitations by other collections and plant brands we decided to make our own! Through the generous support and collaborative expertise of our suppliers, we created a collection of plants with the greatest Flower Power for easy container gardening. Opinions, favorites, plant-crushes and critical eyes for performance sifted through hundreds of plants to present the best of the best. Somehow it all came together.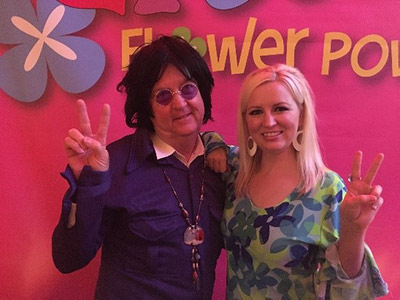 When selecting plants for the collection, we wanted the components to have many attributes: unique and interesting flower patterns and textures, great container garden performance, overwhelming flower production, incorporating elements of Thrillers, Fillers and Spillers so that the gardener can select a few faves and have them all come together in an easy DIY mixed container. With thousands of plants to filter out, truly it's a wonder how it came together.
In true family business nature, Bob Jones and his daughter, Lauren debuted the collection at a trade show in unforgettably themed costumes and danced to The Beatles, 'Come Together.' They were nervously jiving in front of a lava lamp and a VW Bus tent wearing go-go boots and a wig hoping the collection would be a hit and that spring weather would be in favor for good sales. The theme, plants and very bad dancing all came together.
Since then Groovy has dramatically expanded as new varieties come in, old ones cycle out and our team and partnerships have strengthened. Though we didn't intentionally select that Beatles song to reference coming together, reflecting on our start seems to have quite the common thread. As an ode to collaboration and teamwork, Groovy was able to come together to make flower powered memories for years to come.